This complete set of marketing tools would typically cost you hundreds of dollars per month in total...
But we're giving you the entire suite of marketing tools at one small monthly cost.
The tools alone are worth their weight in gold! But we're not stopping there...
We're Also Giving You The Step by Step Blueprint That Will Bring
You From Internet "Nobody" to Internet "Celebrity"
How would you like to become like the Internet millionaires, who attract huge numbers of fans that buy any product they promote?
Sounds impossible?
Well, it turns out that every one of these Internet millionaires started out exactly like you: they had no marketing knowledge or experience, no followers, and no list...
But they followed a system and used certain tools that built their business into the million dollar empire it is today.
You see, the marketing tools aren't enough.
You need to know exactly how to use them in order to build your online presence, and eventually get results like this:
Here's the ugly truth...
If you're someone that nobody notices, or they feel you can't help them, they're not going to buy anything you sell.
On the other hand...
If you can attract people's attention, and get them to know, like, and trust you...
Selling anything you want becomes as simple as clicking the "Send" button!
Here's a Glimpse Inside the IM Phenom
Branding Blueprint that Will Teach You How to Go
From Ground ZERO to Millionaire...
Module 1: Becoming a Facebook Celebrity
How to brand yourself and your business in a way that attracts a raving fan base
Secret techniques for engaging with your audience and keeping them focused on you (which massively increases sales)
How to easily build a solid business and community using Facebook (this alone is worth millions)
Module 2: Solo Ad Mastery
How to build a massive list using solo ads
The bullet-proof technique for choosing a quality solo ad service (without knowing this you risk losing huge amounts of money)
The secrets to testing ad copy and providers that convert the best
Module 3: Building a Massive List For Free
Learn how to build an email list for free using underground techniques to earn back on every dollar you spend on advertising
Module 4: Classified Ad Domination
Learn secret strategies to dominating your niche using classified site marketing on places such as Craigslist, Back Page, and more...
Find out the benefits of this type of advertising and the BIGGEST mistake to avoid when advertising on them
Module 5: Facebook PPC
Learn advanced, underground Facebook PPC marketing strategies used by top marketers
Includes powerful techniques for getting massive returns for every dollar you spend
Module 6: Viral Video Marketing Secrets
Learn how you can become an Internet marketing celebrity using video, and how to dominate your niche with it
Module 7: Branding Your Way to 10K
In depth module that shows you how to grow your business into a million dollar brand (and beyond)
Module 8: List Building Secrets
Learn secret advanced techniques for building a massive and targeted email list
Module 9: Community Creation Mastery
The secrets to creating a community that will become your raving fans and pay you for life
Module 10: From Zero to Hero in 6-12 Months
Learn how to go from literally nothing to a 6 figure income in 6 - 12 months
We've created the most in-depth course ever released on branding and marketing.
If you're ready to start building a massive fan base that will buy any product or service you want to sell, click the button below and grab your copy of IM Phenom!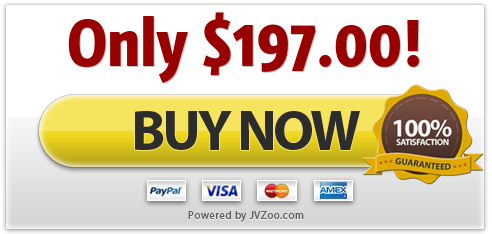 We Don't Stop There!
We'll Also Give You Bi-Weekly Coaching Sessions That
Will Teach You Advanced Marketing Strategies
In addition to the massive value of the training course, we'll give you coaching sessions that will help you get past specific roadblocks in the path of building your business.
This training includes things such as mindset, motivation, marketing strategies, and more.
This coaching alone is worth up to $397 per month!
But we feel that our support alone isn't enough...
That's Why We're Also Giving You Exclusive Access to a Private Facebook Group Full of Other Marketers
Everybody knows that success in business comes from having connections.
That's why we're rapidly building a group of top notch marketers who you can network with, get help from, and team up with in their product launches.
In fact, the success of many of the biggest product launches came from people meeting in groups such as these.
This is MASSIVELY valuable.
The value of this group alone is worth at least $197 by itself!
But We're Not Even Going to Charge You
a Fraction of That Price.
How much is IM Phenom really worth?
Let's take a look at everything you'll get inside IM Phenom:
A complete set of marketing tools, including:
Total value: $997 per year
The ultimate branding course
That will take you from Internet "nobody" to Internet "celebrity"
Total value: $397
Bi-weekly Coaching Sessions
That teach you new marketing strategies
Total value: $397 per month
Exclusive access to a
private Facebook group
That you can use to create connections, get help and support,
and even team up with people that you meet
Total value: $397
IM Phenom Total Value:
But during launch time ONLY, we're giving
you the complete IM Phenom Marketing System for
a tiny fraction of that price...
Get Instant Access to IM Phenom
One Time Activation Fee: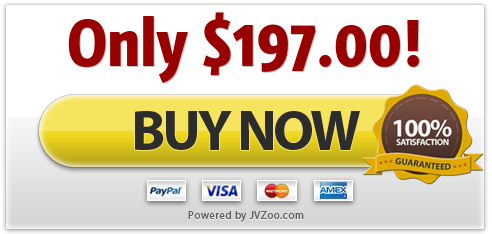 Now that you see how IM Phenom can help you grow your business all the way from zero to millions, what's stopping you?
Often times the biggest fear is putting all your money and time into something, just to find out it fails later on.
We understand.
But with the proven system we've created for you, we are 100% confident that as long as you implement what we teach you, you will achieve absolutely massive results.
That's why we're giving you...
Once you're equipped with IM Phenom's arsenal of tools, you'll be virtually unstoppable, and on your way to becoming an Internet celebrity with a massive following of people who will do anything to get their hands on your products and services.
And you'll have an awesome support group, coaching, and a complete step by step blueprint to success.
I'm with you all the way.
Reginald Stinson
P.S. This complete and unique set of marketing tools and training cannot be found anywhere else! Ordinarily it would cost you at least hundreds of dollars every month to have access to these types of tools and training... but we're giving you ALL of it for a fraction of the price.